Launching an award-winning site for a leading force in flavor innovation was no easy task, but the sweetest things in life often aren't.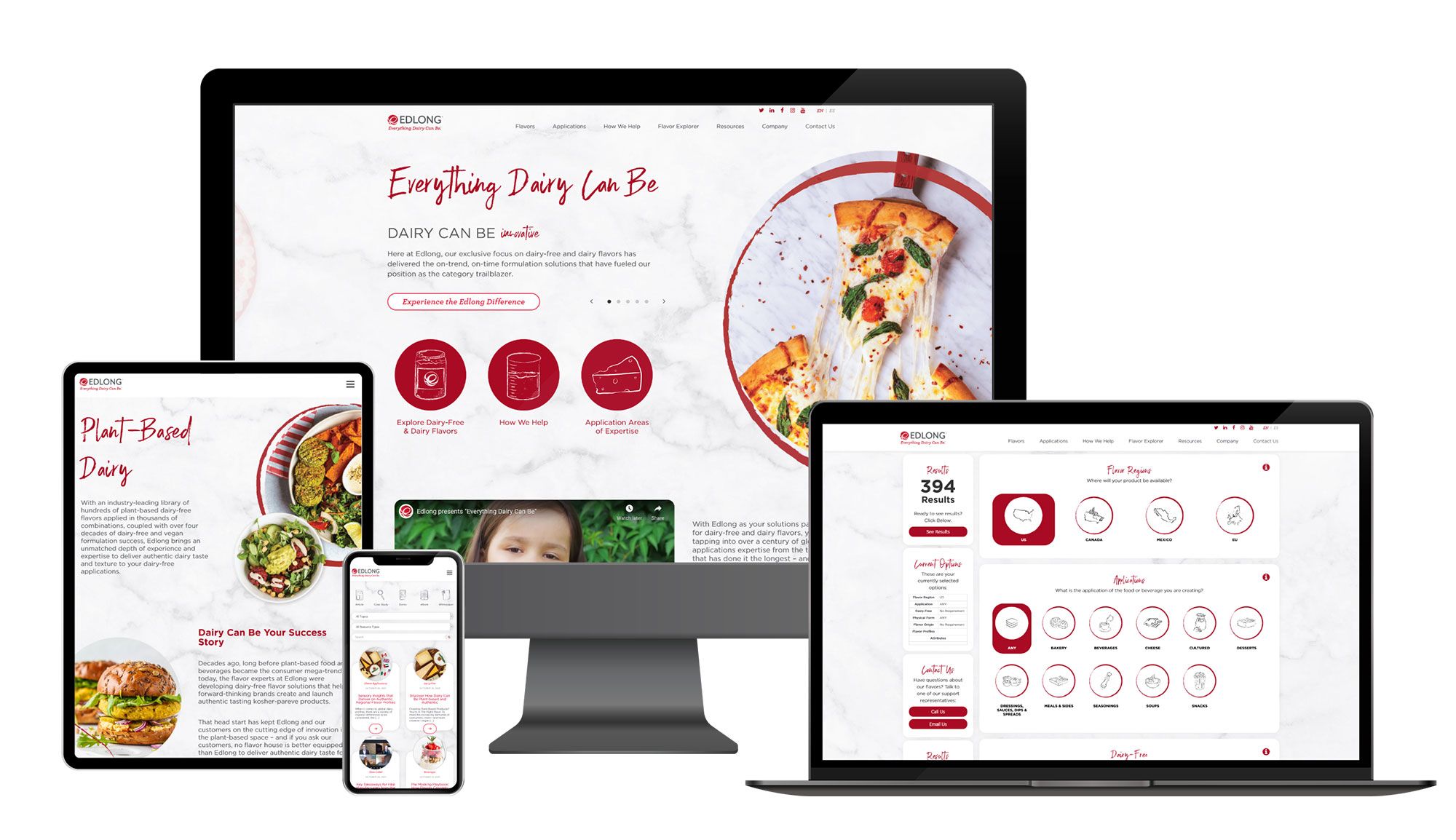 Our client Edlong is a pioneer in the plant-based food and beverage space with a 100-plus year history. Among the largest independently owned flavor houses in the world, Edlong is all about innovation, and the company needed a website that reflected this. Utilizing the entire team across multiple disciplines, we designed, developed, and deployed a brand new site that embodied the personality and values of Edlong through new copy, updated imagery, new content, and more.
In addition to a freshened up aesthetic and user-friendly backend (among other things), we conceptualized and coded a "Flavor Explorer" web-app that lets current and potential customers browse the multitude of flavors offered by Edlong in an intuitive visual way, with a direct funnel to sales for instant lead generation.
We're happy to report that metrics are up across the board in terms of visits, form submissions, time on page, and multiple other touchpoints that all work together to promote healthier, more refined leads. And as (plant-based, dairy-free) icing on top, the site was nominated, and won, a GD USA Web Design award for 2021, proving that Edlong's innovation isn't just limited to their delicious flavors.
---