One young girl at a time, @wearefemalestrong is building future leaders and changing the world for the better.
As one of our favorite pro bono clients, and coming right after a collaborative overhaul of their marketing strategy, it was our pleasure and privilege to bring everything to life on a new website.
---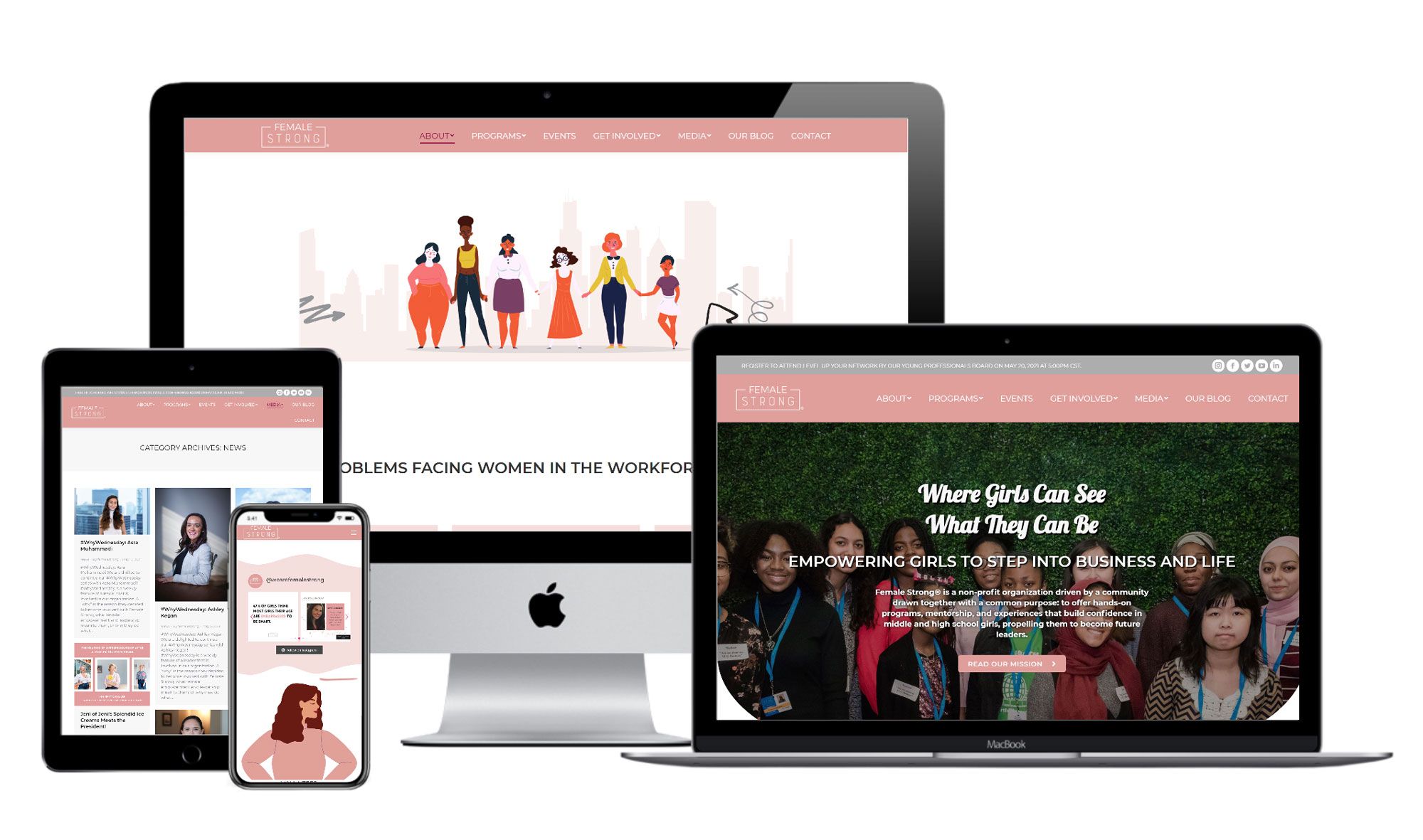 Female Strong is a non-profit organization whose goal is "empowering girls to step into business and life." Like most non-profits, Female Strong had an amazing mission, but needed help in putting together a website that clearly conveyed that mission while also serving as a resource for future participants and investors. We stepped in and got right to work building out dozens of pages, from a fully-featured blog containing videos, events, news posts, and more, to infographics, donation call to actions, investor insights, sponsorship opportunities and beyond. All of the hard work from Female Strong and Third Street culminated in a successful digital launch of their brand, providing them with powerful tools that will allow them to help others more effectively. Win win.
---