Optimum Nutrition has been a constant innovator in the field of nutritional supplements and snacks for over 20 years, and when the time came to introduce a brand new product titled PROTEIN STIX, they tapped Third Street to help with the launch.
---

We developed a campaign message and language that referenced the delicious taste as well as the fact that it had protein – it was "both" so you too could "be both."
In addition to overseeing a photoshoot for the athletes, we curated a session for the ingredients and flavor cues of PROTEIN STIX,
capturing every decadent detail in high resolution, then editing them for use across print and digital outlets.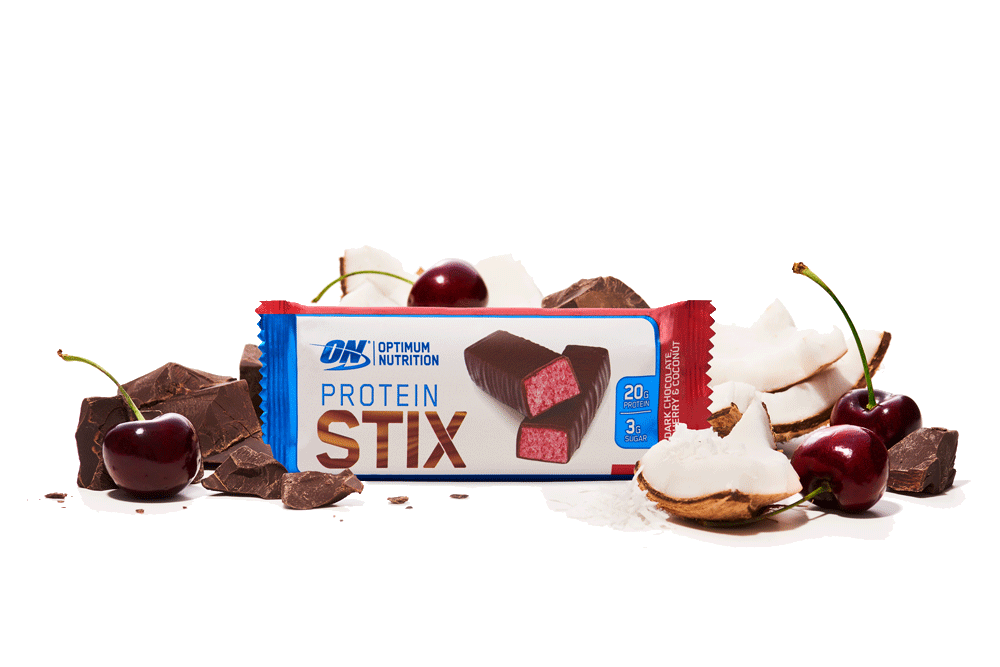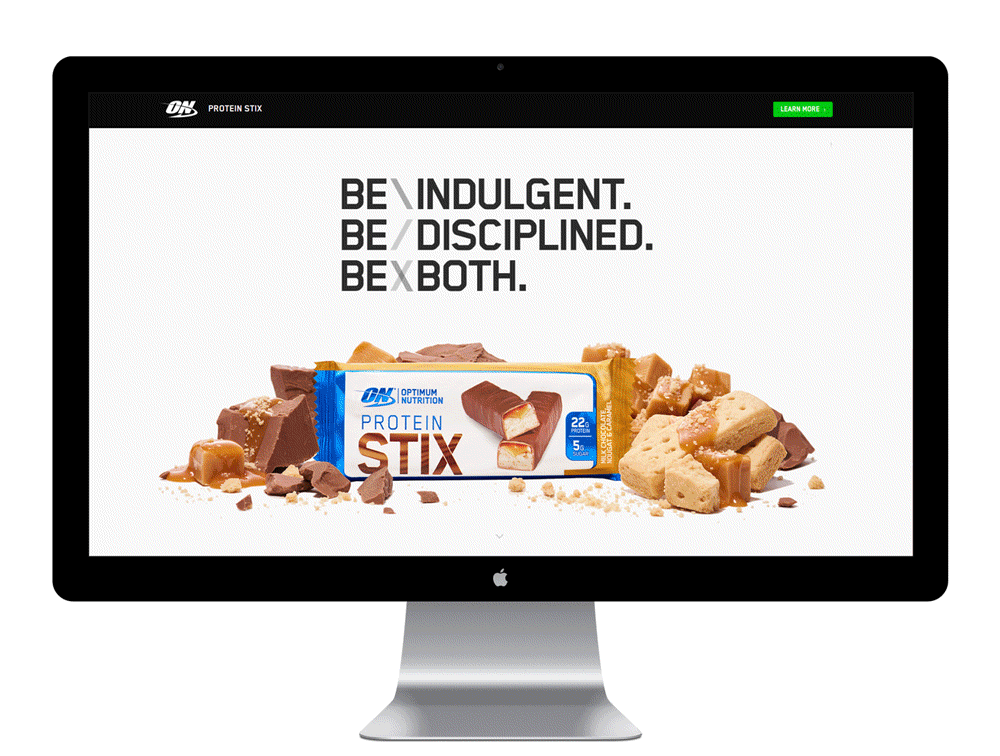 We designed a microsite landing page for the launch of PROTEIN STIX to help consumers learn about the flavors, nutrition, and places to buy.
From 6-second YouTube bumpers and customized Facebook canvas ads to hype videos and more, we brought PROTEIN STIX to life with animation and motion graphics across all mediums.