CHH is a different kind of medical malpractice law firm, so they needed a different kind of website.
Third Street worked with CHH to bring the identity of the firm to life in a way that cut through the noise of overused tropes in legal advertising.
---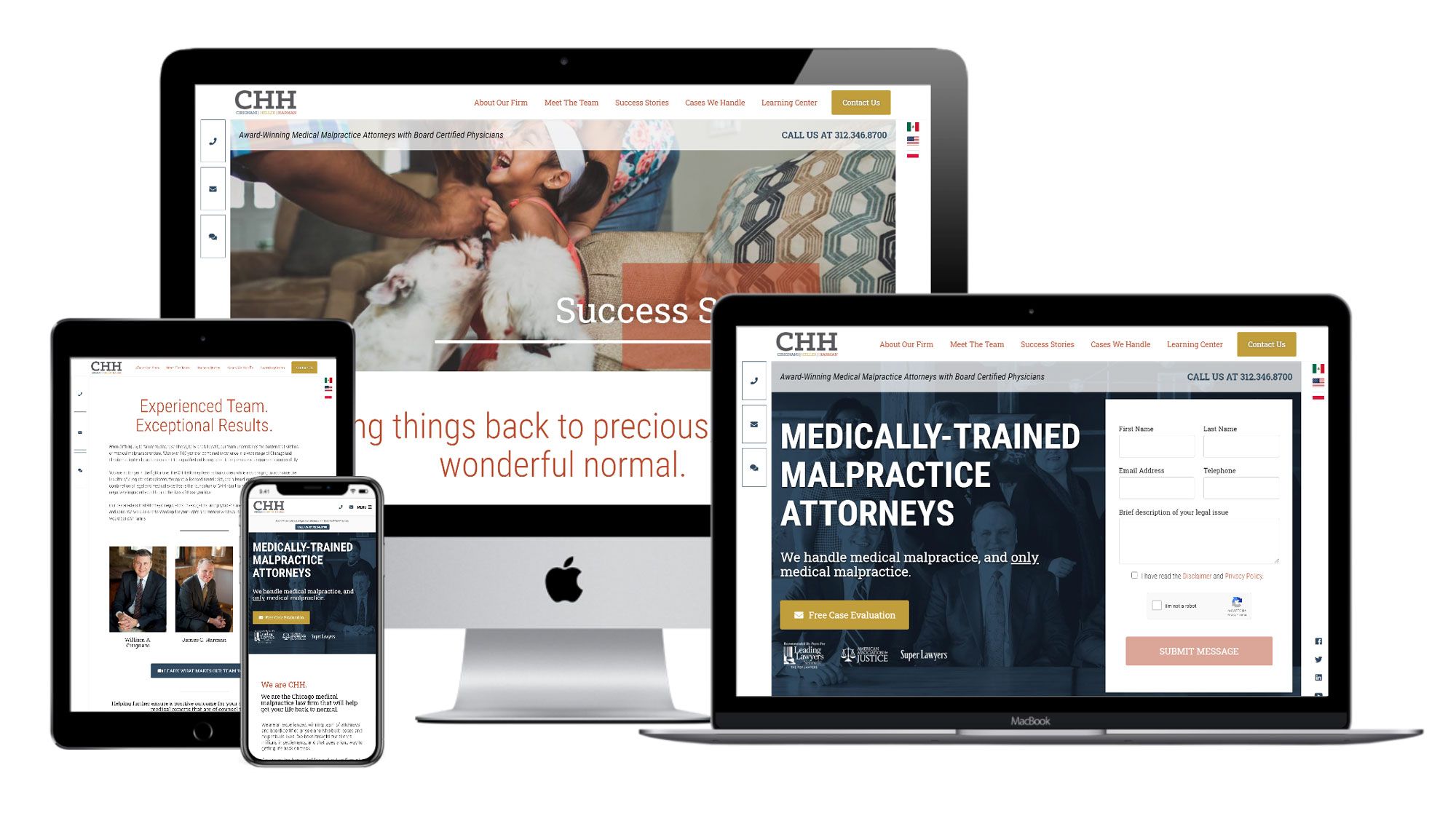 Starting completely from scratch, Third Street worked with CHH to first define who the firm truly was and then translate that into their digital presence. Focusing on who the people of CHH are, what they believe in and fight for, and how that matters to their clients was at the heart of our approach. After conducing personal interviews with the partners of CHH and several of their clients, we were able to bring the personality and beliefs to life on their website that stood in stark contrast to the standard approach for law firms.
---